The most favorable exchange office in the center of Prague
newly open!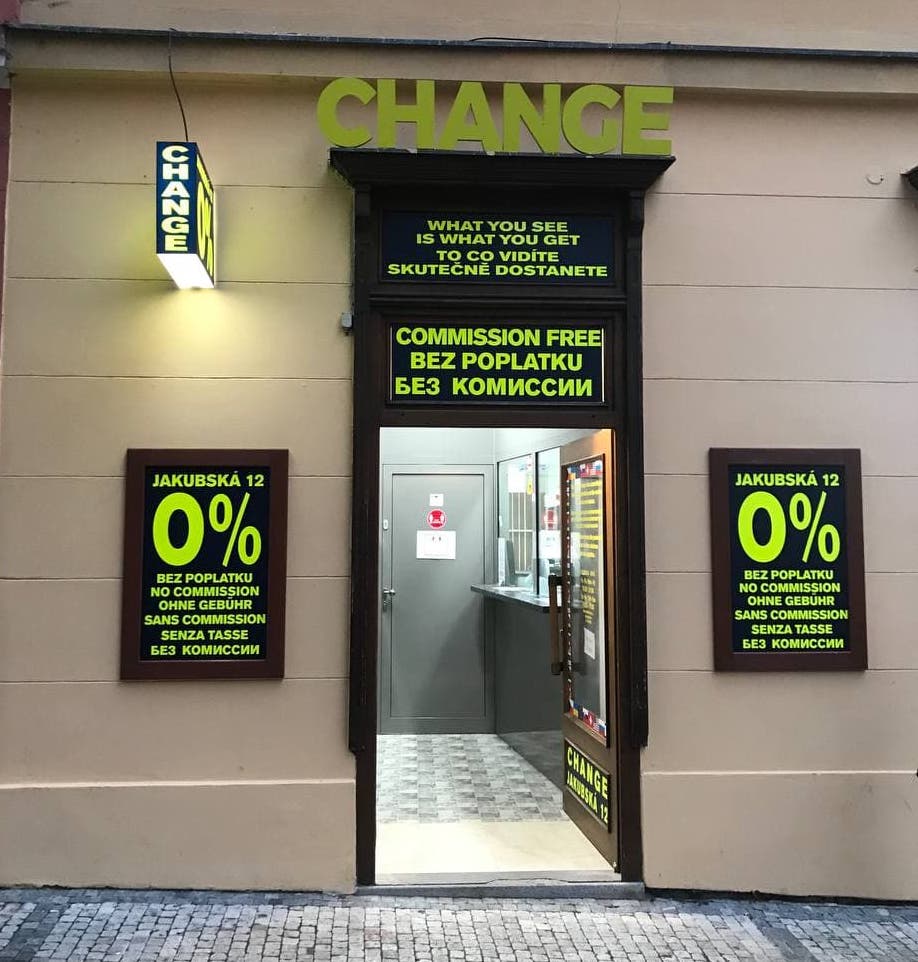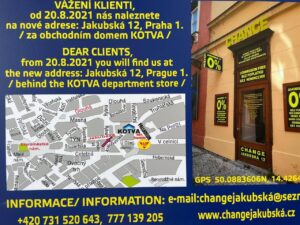 From April 1, 2019 we are introducing new rules for VIP courses. All shift clients with a value of over EUR 1000 will now receive a VIP course.
Existing VIP clients continue to receive a VIP rate for any amount.
Please note: Our site displays a rate below $ 1,000 and its equivalent to different currencies. The table below shows the exchange rate above 1000 EUR.
Currency
Code
VIP currencies
Purchase
Sell
EUR
1
24.63
24.73
USD
1
21.83
21.93
GBP
1
29.15
29.40
CHF
1
23.45
23.70
JPY
100
18.75
19.10
RUB
100
27.00
28.65
DKK
1
03.25
03.32
NOK
1
02.38
02.45
SEK
1
02.30
02.37
CAD
1
17.00
17.35
PLN
1
05.33
05.45
AUD
1
15.30
15.60
HUF
100
06.80
07.20
HRK
1
3.20
03.50
UAH
1
0.75
0.85
BRL
1
03.50
04.30
BGN
1
12.00
13.50
CNY
1
03.00
03.50
RON
1
04.50
05.25
AED
1
05.70
06.15
ILS
1
06.10
07.00
Refresh exchange rate list